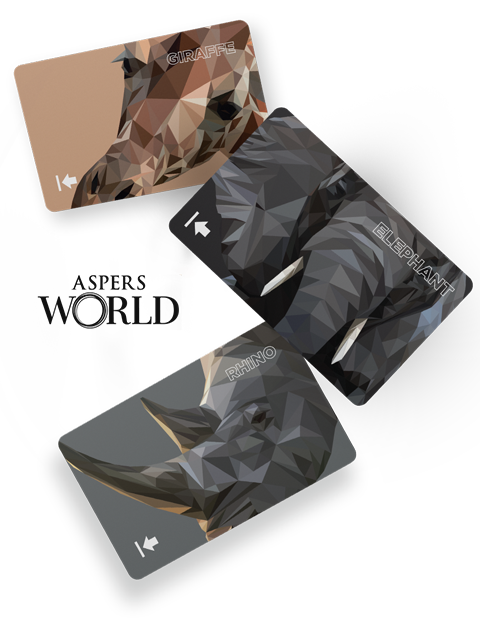 Welcome to Aspers World
---
The Aspers Group comprises of four casinos within the UK and also an online casino, Aspers.com. The group is led by Chairman Damian Aspinall and is a 50/50 joint venture between Damian Aspinall and Crown Resorts of Australia.
Howletts Wild Animal Park, founded by Damian's father John, and its sister park Port Lympne Hotel & Reserve, have become among the world's leading reserves, not only in the breeding of rare and endangered species, but in the practice of reintroducing animals into the wild.
In 1984, John Aspinall founded the Aspinall Foundation, a not-for-profit organisation dedicated to the protection and preservation of rare and endangered species, which is chaired by Damian who plays an active role in its activities.
During lockdown, we revised our loyalty rewards programme Aspers World including our corporate social responsibility stance. The Aspinall Foundation is now at the centre of what we will be doing in terms of all our fundraising activities.
With physical distancing in place upon reopening of our properties due to COVID-19, we will have safety protocols that will limit some of our facilities initially.
Aspers also works closely with its suppliers and third parties to provide a safer gambling environment in our casinos. To help you enjoy your experience with Aspers and gamble responsibly, our slot machines and electronic gaming terminals now have the functionality to notify you when using your Aspers World card when you have reached a predetermined loss limit*. You will receive a notification on the machine display when your limit is reached, providing you with the opportunity to check that you are still happy to continue.

*Note: the new functionality is not available on our sports-betting and bingo terminals.